A dear friend of mind, Patience Ciufo, currently teaches at a Florida middle school with a talented and dedicated educator named Leslie Kingsley. Years ago, Leslie was the Language Arts teacher for the gifted program at Stuart Middle School, and she taught us in several subjects over the years and ended up being one of the most important and supportive teachers I ever had.
Recently, she gave Patience copies of two of my seventh-grade essays to pass on to me. Reading something you wrote as a child–and worse, as a precocious child who wanted to grow up to be a writer–is as agonizing as realizing you repeated something you said just thirty minutes earlier at a dinner party. Still, I thought it would be fun to share one of them.
This essay offers suggestions about how to rage away your weekend as a preadolescent in South Florida. Some takeaways:
1. I had horrible taste in music and movie formats back then
2. God help me, but I apparently thought the passive voice was sophisticated
3. Holy shit, I advocated tanning
Still, I see vestiges of playfulness and verve beneath all the awkwardness. Many thanks to both Leslie and Patience for this relic and for their support.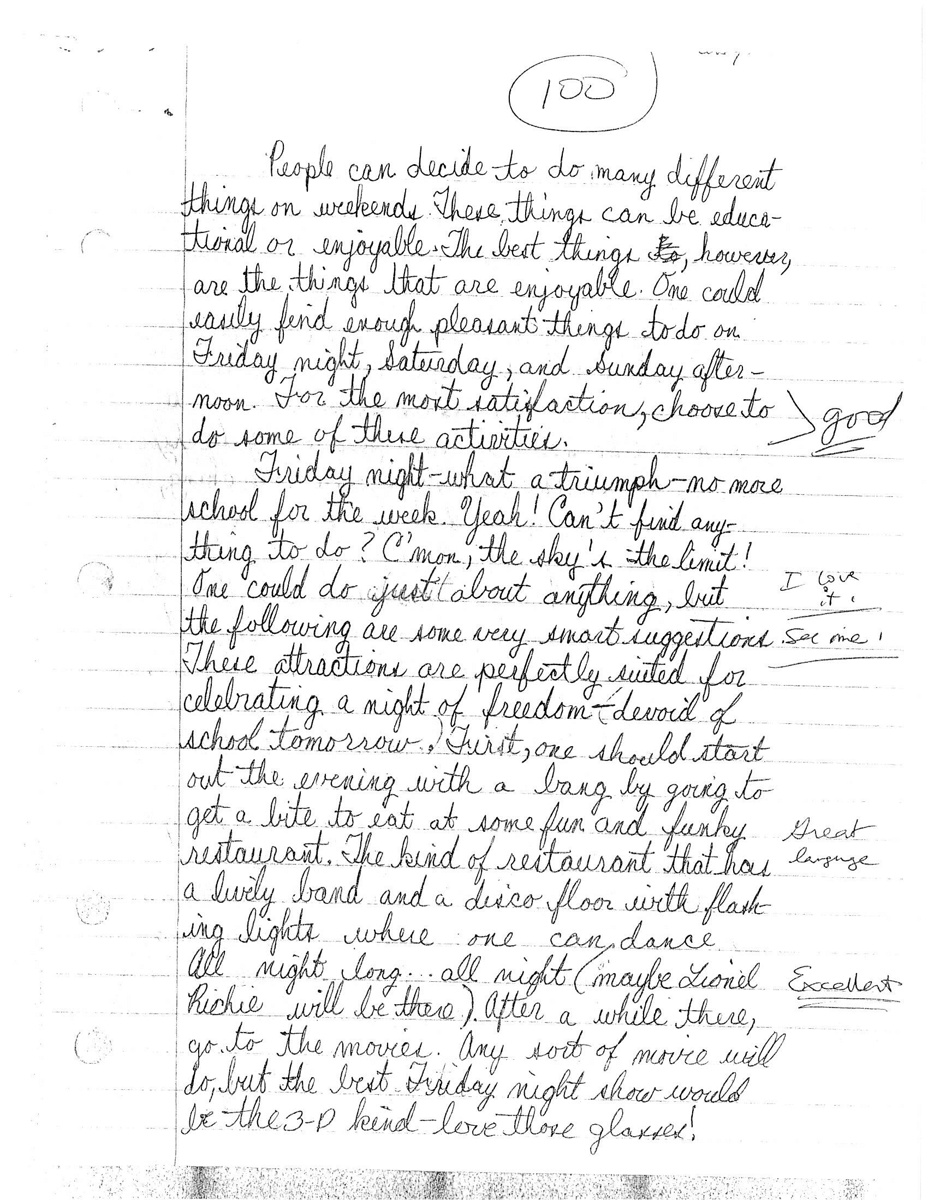 ---
Copyright © Cynthia Gralla, 2019