In July 2016, I held an event with my friend Alberto Albuquerque at the Intercultural Center, which he runs with aplomb, at Yamanashi Gakuin University. I was teaching at the International College of Liberal Arts, a department within Yamanashi Gakuin. Alberto and I hosted a butoh salon, complete with a screening of footage from Hijikata Tatsumi's Revolt of the Flesh (Nikutai no hanran) from 1968, a performance by a local American who had studied the dance form, a display of photos and books about some of the most prominent butoh dancers and choreographers, and lots of conversation. (I included a photo of the event above, with my lovely creative writing student Samantha front and center.) When some people in the audience, including the brave young performer, learned that I had studied with Ohno Kazuo in the 1990s and published a novel that focused in large part on butoh, I was sweetly treated as the doyenne of the group.
I found that treatment both flattering and slightly disconcerting. Flattering because it's nice to be seen as a semi-expert who had contact with a glamorous moment in cultural history. When I think back on my butoh salon now, I am reminded of Ian Buruma's account of his involvement with postwar avant-garde theater in the 1970s, which he explored in his recent memoir, Tokyo Romance. In it, he speculates that no one moves to a foreign country unless they're attracted to the natives, yet I would argue that most foreigners move to Japan not so much out of an attraction to others but because of how they themselves will be seen and privileged erotically and professionally. That mechanism seemed to be a bit in play in this case. But my treatment was disconcerting above all because I wondered how I could serve as a repository of knowledge for an art form that was to some extent midwifed by protests against the United States and their military's continued presence in Japan.
However, I can't deny that I was lucky enough to have a lot of firsthand experience with butoh, including one of its co-founders. In my last post, I quoted Jesse Wente, who stressed the importance of being "beholden to our communities" when authors represent Indigenous peoples and cultures. Because I had interacted with the butoh community—which had consisted of both Japanese and foreign artists—maybe my race and nationality matter little. At least, I hope so.
On a related note, and after these various ruminations over the past several months, here are my working suggestions for decolonizing writing and pedagogical practices:
Mindfulness
Contact with the relevant populations and sites
Incorporating original languages as much as possible
Active, continual acknowledgement of one's different background and biases
Humility
The importance of long-term commitment to the community studied; it's important to share with them what one wrote (and published)
In the spirit of the above guidelines, I recently made a decision. Since my meeting with the delegation from Nunavut that I described in my August 2019 post, I have been thinking of adding a final chapter to Chronic, a book I am working on that considers how cultural practices and environments condition our treatment and understanding of mental illness. I would like to write about the Inuit community in Nunavut and how the impact of its literal environment on the experience and reading of mental illness is likely to increase in the very near future. Sadly, Nunavut looks like it will serve as one of the earliest test cases of the collision of drastic climate change and a public health crisis. Already devastated by a distressingly high suicide rate—I was warned that my students might have to take off time to attend funerals for this reason—Nunavut and other parts of Canada are also suffering climate change at twice the global rate, according to recent assessments.
Yet I have decided that I will not write about Inuit communities in Nunavut unless I am able to locate the funds, time, and contacts to go there and conduct field research. It won't be easy. It's expensive to fly to Iqaluit, the capital, and other communities in the territory must be reached by air rather than road. But I don't want to write about what's going on there unless I've travelled to Nunavut and listened to its people.
For me, decolonizing writing practice isn't a process of silencing authors. It's a question of the best ways to give others strong voices through our work.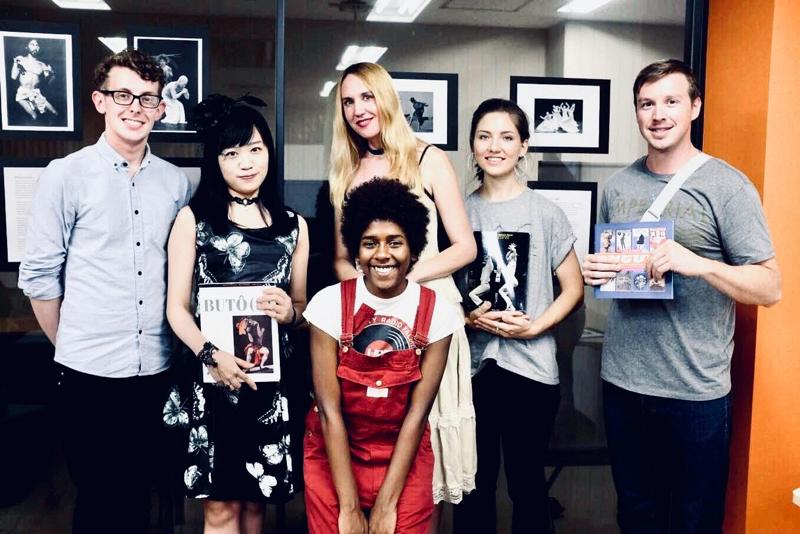 ---
Copyright © Cynthia Gralla, 2019